Champion. Wake Up.
The journey of being fully alive begins now.
[mailerlite_form form_id=4]
Are You Ready To Win At Work And At Home?
Jump Start Gives You 46 Prompts To Establish Quick Wins
This ebook is helping ambitious men, LIKE YOU, to fight for freedom in their heart by becoming self-aware, assertive, and fully alive in the adventure of following God.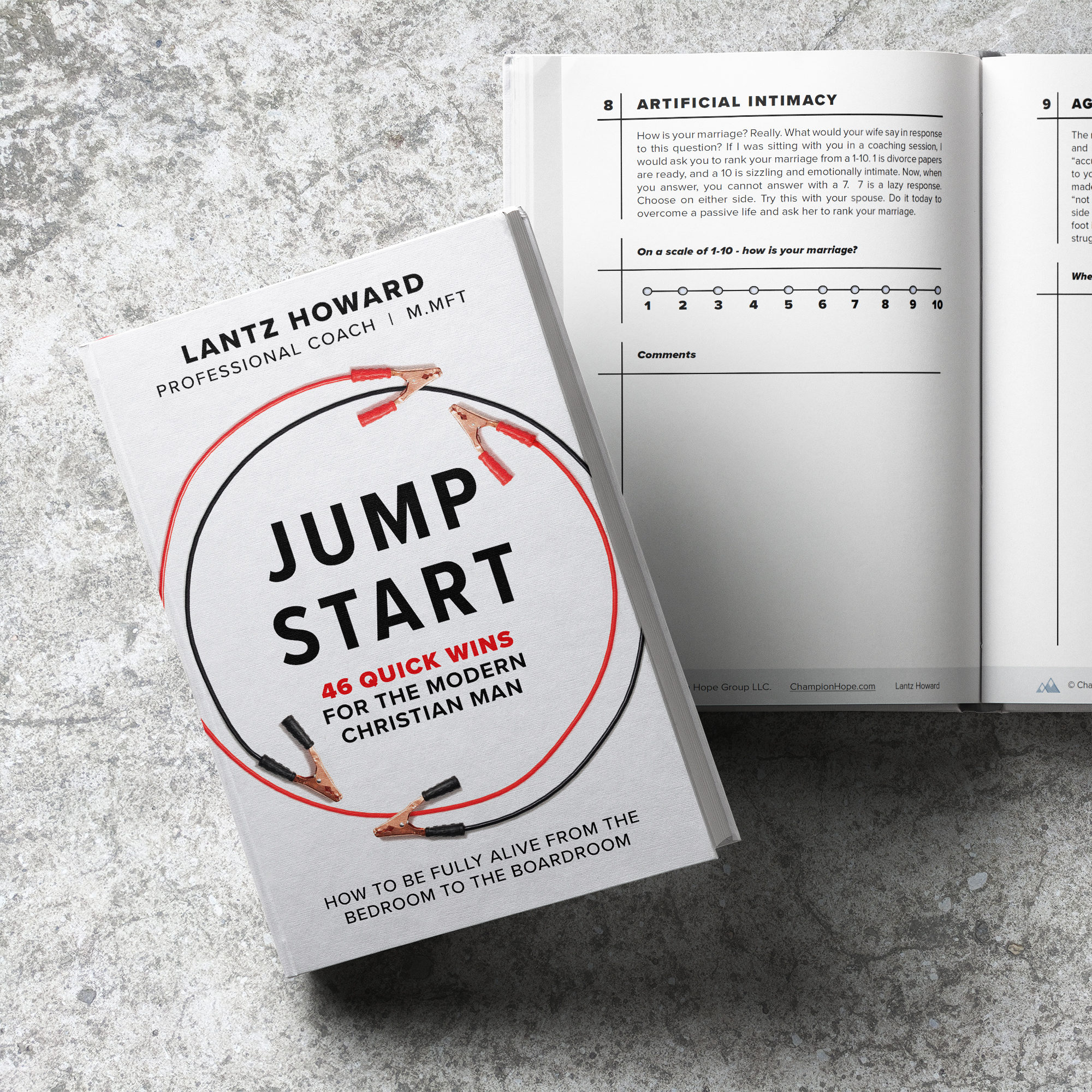 What Do You Get?
How to Lead Your Wife in Intimacy and Sex
How to Calm Your Anxious Mind
How to Design Your Life
How to Become the Dad Your Kids Deserve
How to to Say No and Get Stuff Done
How to Hear the Voice of God

46 Meaningful Prompts | 46 Deep Questions | 46 Ways to Take

Action, Journaling, and Accountability

You get a Leadership and Life Coach for 46 Days without spending thousands of dollars.
GET YOUR FREE GUIDE NOW
About Lantz Howard
"Champions on the outside are built with hope on the inside."
Official Bio
I champion hope in the ambitious man to be fully alive. Professional Executive Coach, Marriage Therapist, and Spiritual Guide

Unofficial Bio
Follower of Jesus, Lover of Jessica, Dad to Four Girls. This ebook was born out of my dark side, valleys, overcoming self-doubt, and passive-aggressive mindset that nearly ruined my life.